This weekend I was away for my last wedding of the year (that makes 10 weddings attended in the last 13 months, 2 of which I was a bridesmaid). So far, I don't have any weddings planned until Erin's in September 2010! Here's a quick recap of the beautiful day: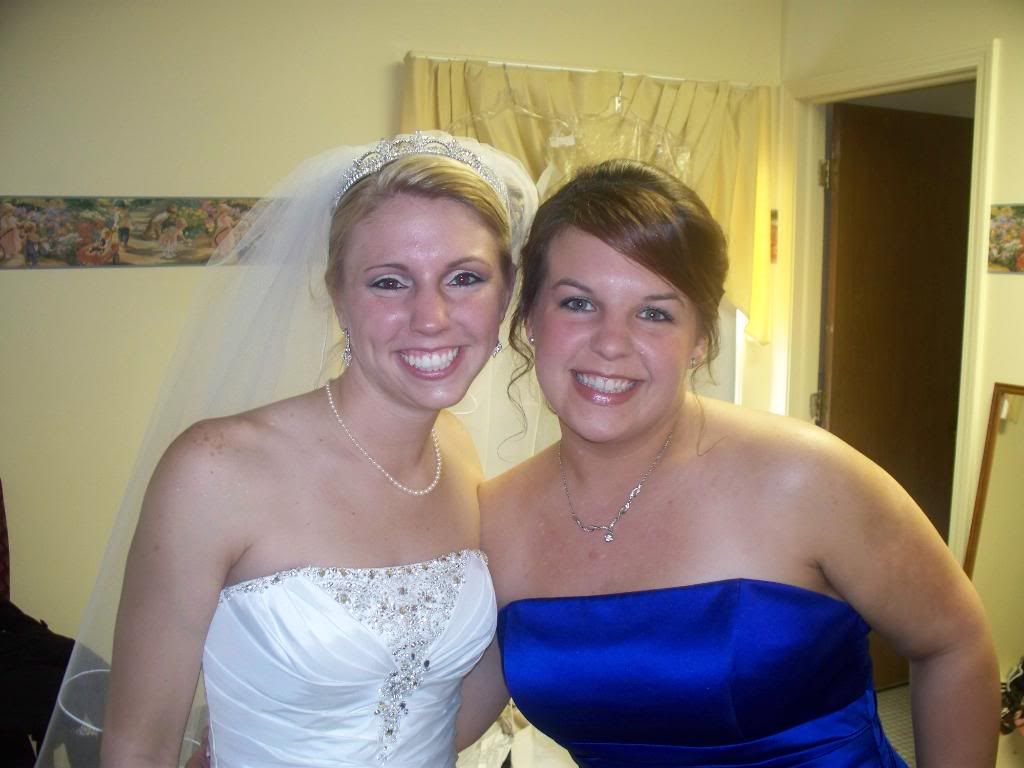 Quick photo MINUTES before the wedding began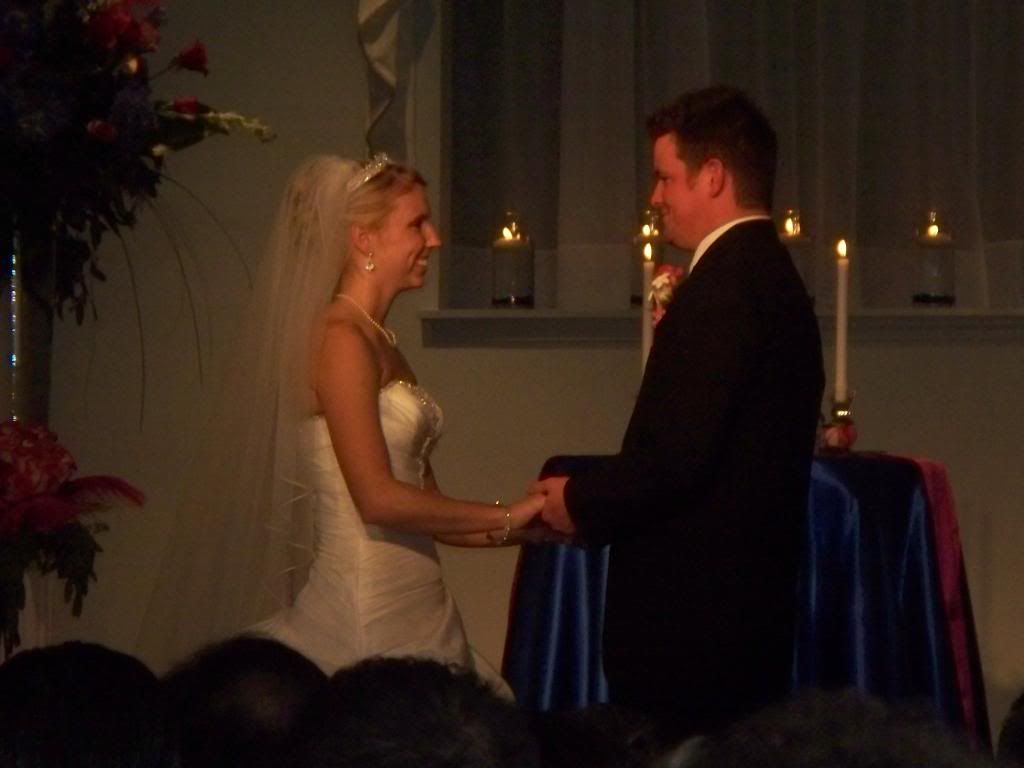 Cassie and Pat saying their vows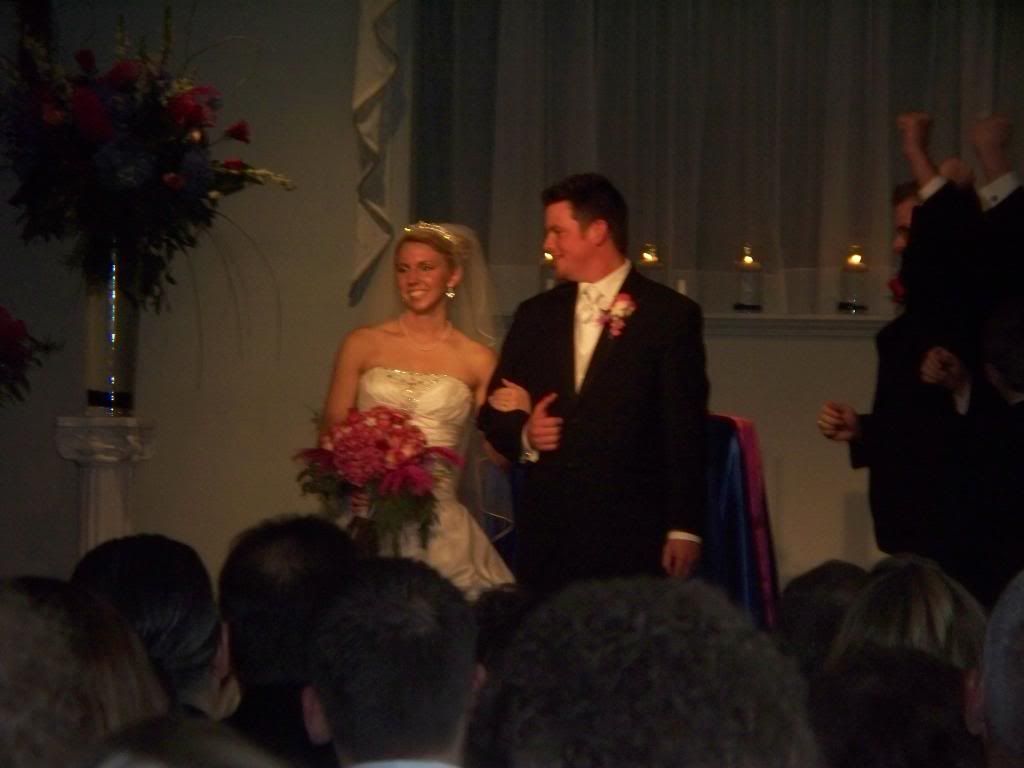 Mr. and Mrs. Patrick Fergerson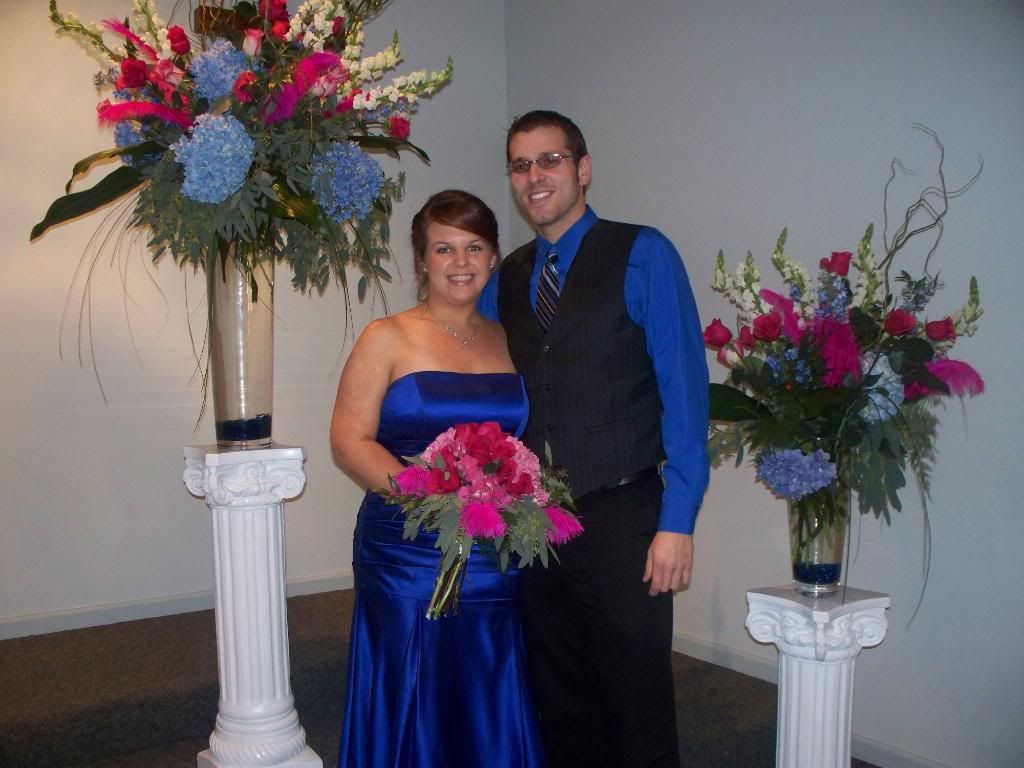 My date and I : )

[note the beautiful flowers! All were done by Cassie's aunt, who used to own a floral shop]

My bouquet - complete with feathers!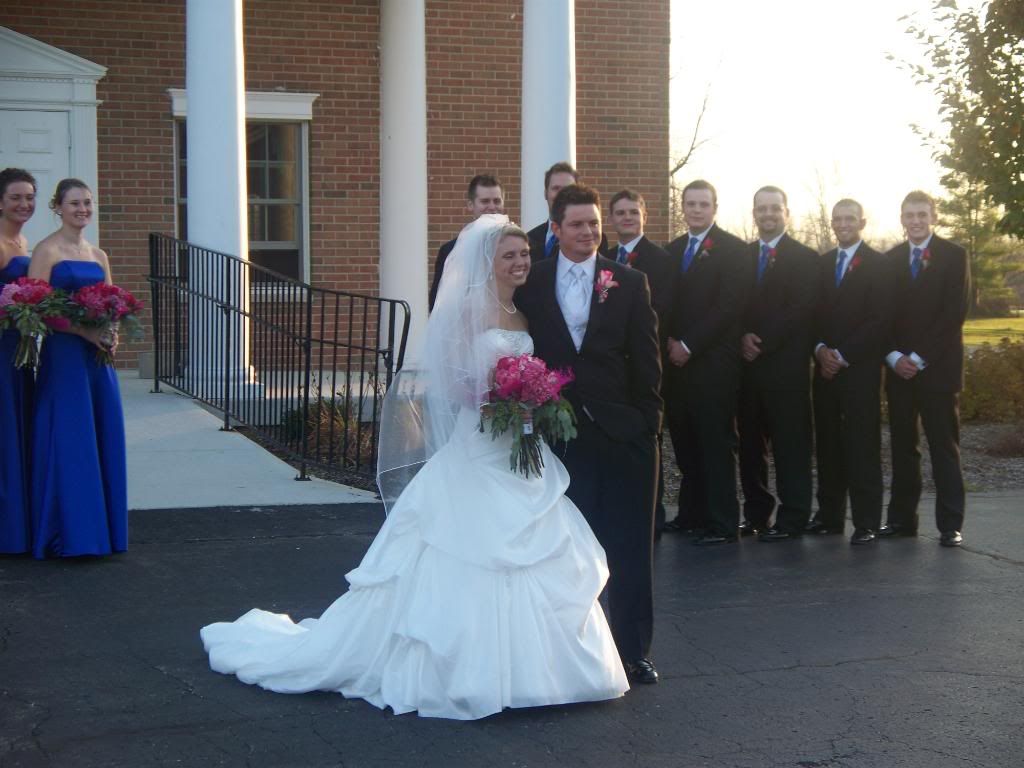 The only pic I have of the wedding dress. It was stunning!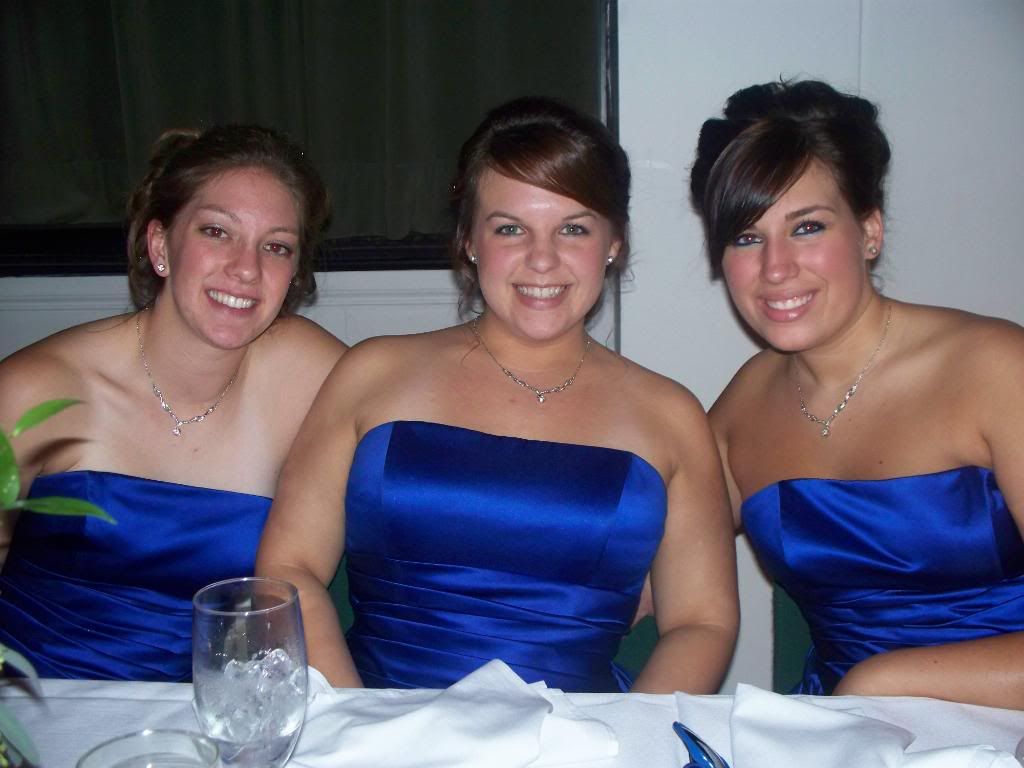 3 of 7 bridesmaids!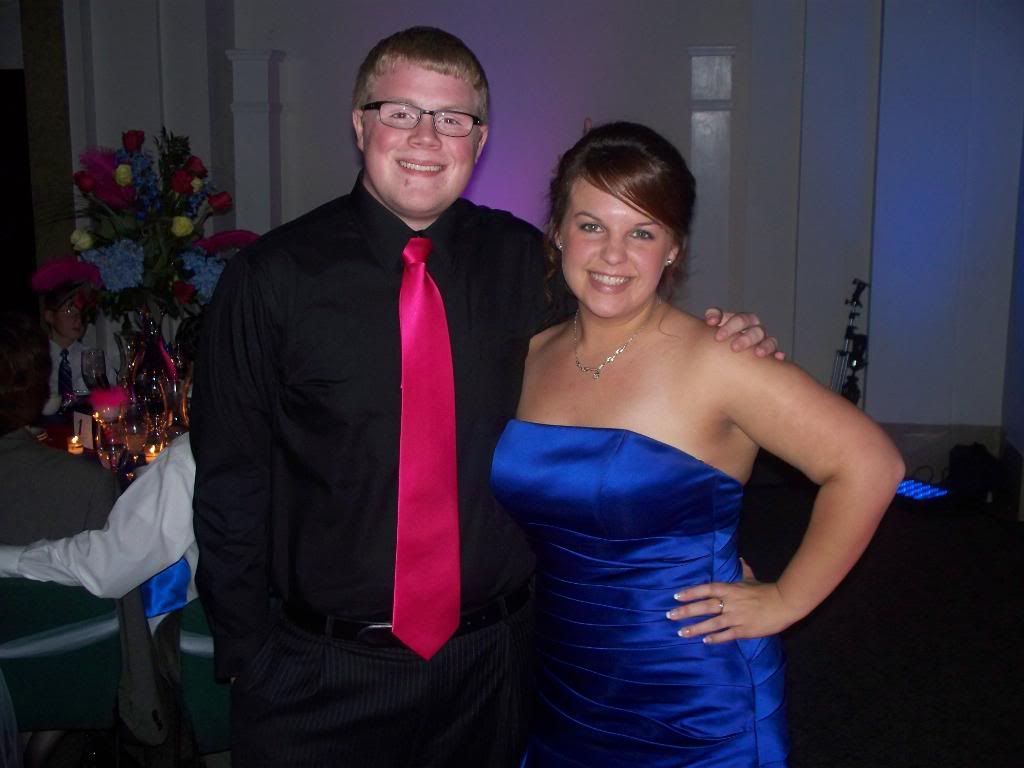 Kyle Klein, a friend I met through Cassie when she first moved to Clio. I haven't seen him in about 4 years and he's grown about 3 feet since the last time I saw him!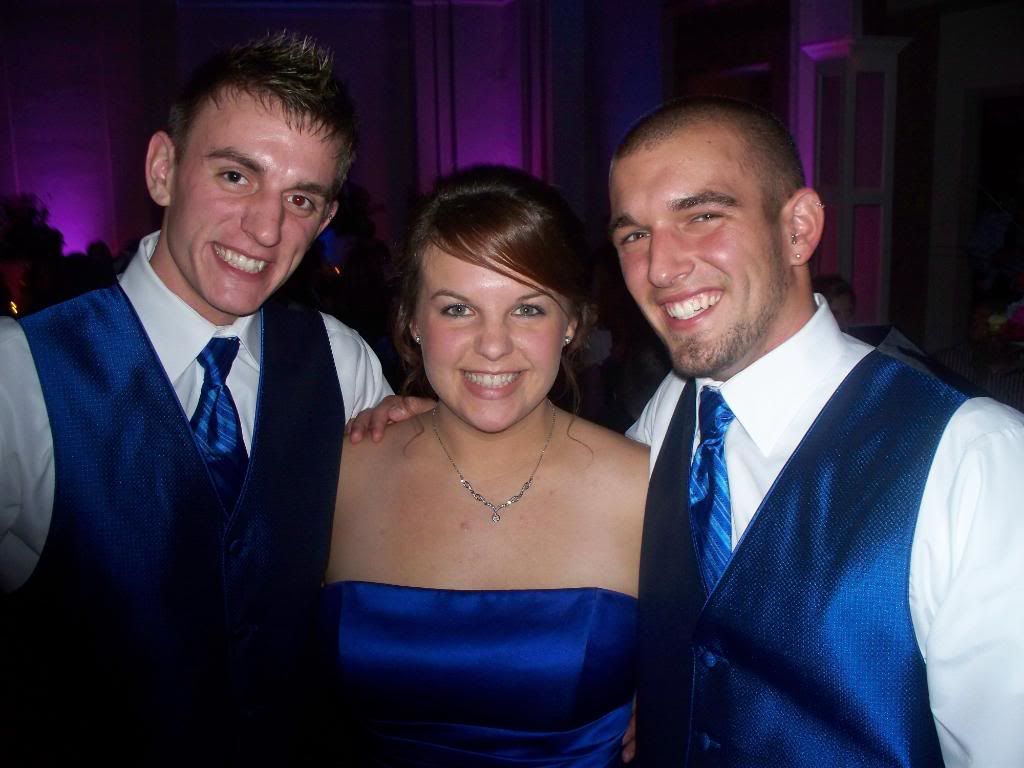 2 of Cassie's brothers, both of whom I've known since they were about 3 and 5. I got to walk with Joel and we had a great time cracking jokes and trying not to cry : )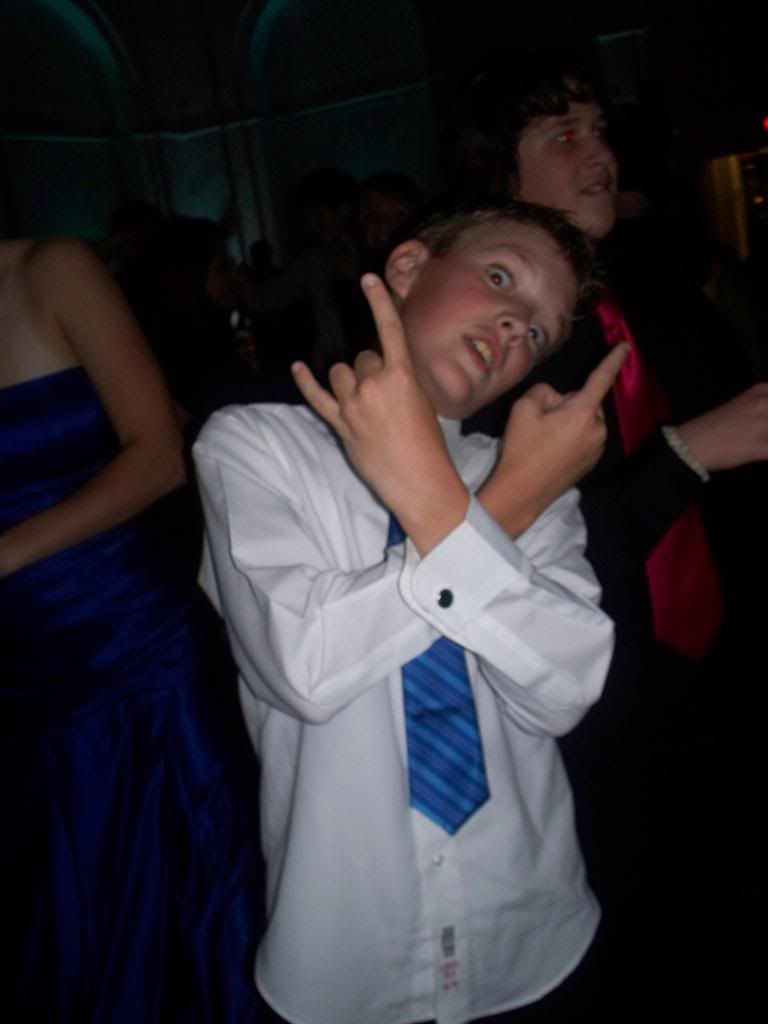 Cassie's youngest brother who was tearin' it up on the dance floor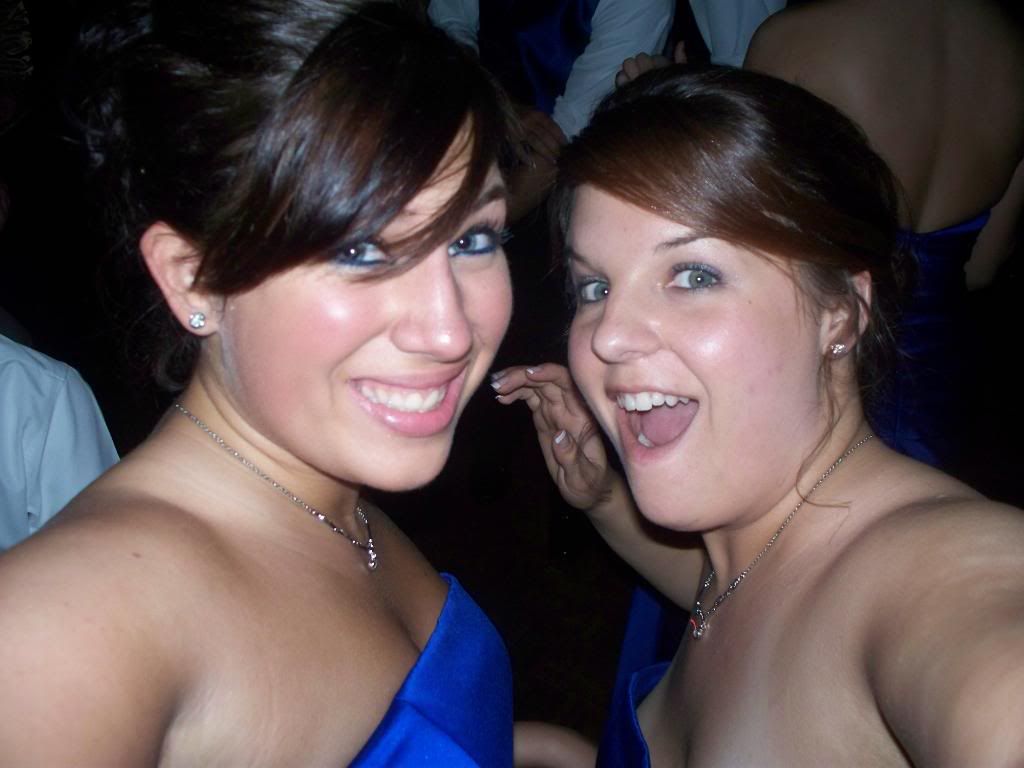 Dance, Dance!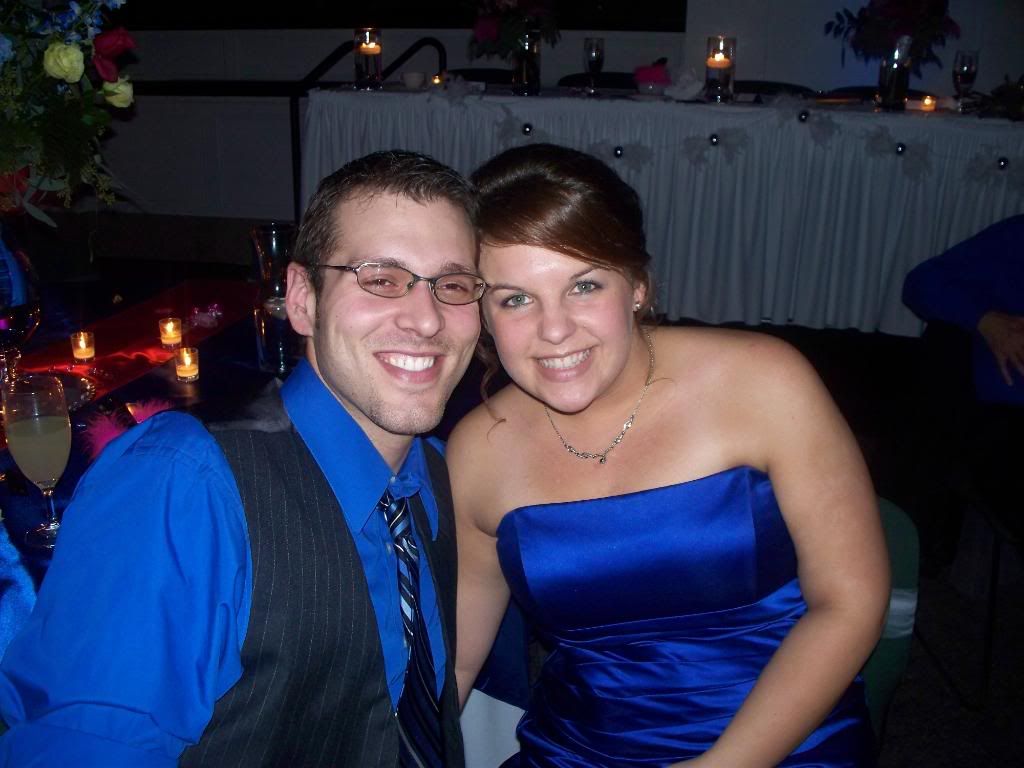 Josh and I finally sitting down for a few minutes.

As you can see, it was a beautiful wedding and I was glad to be part of it. I wish many lifetimes of happiness to the new Mr. and Mrs!!